Discover our wines,
from the historic land of the Rabino.
Labels representative of the tradition of Roero, Langhe and Monferrato, produced respecting biodiversity in all the passages, from the vineyard to the cellar.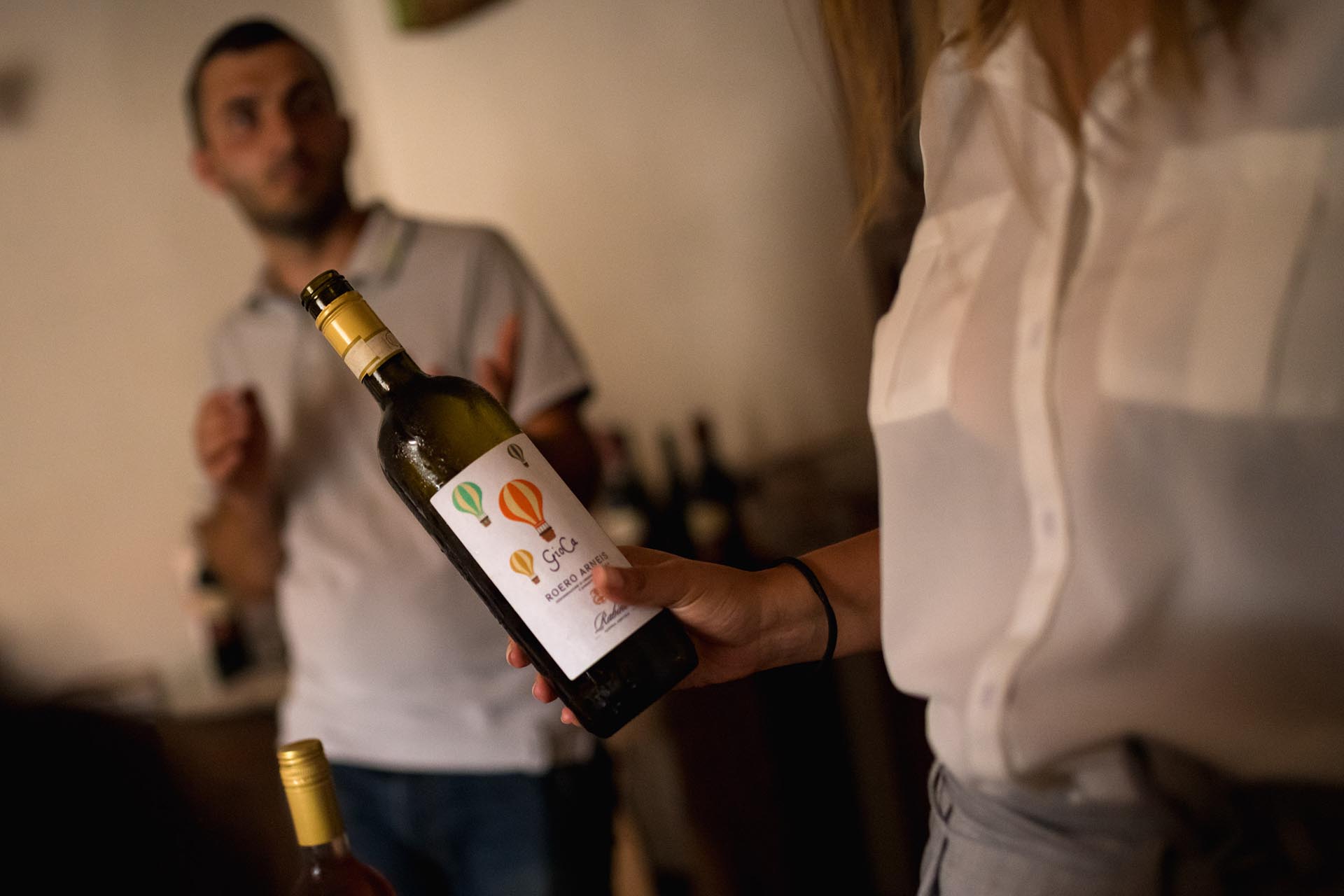 Our philosophy
We look for the perfect balance between the ancients and modern knowledge, with the aim of never excluding a priori, but of making thoughtful choices. Our wines represent precisely this: the union between yesterday and today, always in continuous development.
Over the course of the past generations, since the Rabinos began producing wine till today, the goal has always been one: to narrate our territory.
Each with the means of his time, we've always been committed to producing wines that are both respectful and representative of our lands.
In the past this translated into what I like to call "sensitive peasant intelligence", or the ability of men of the time to understand the needs of the vine, to live in an almost symbiotic way with it without the tools and technologies of today.
One of the most common sentences my dad would repeat in winter was "when it snows at night, next morning look out: plant the vineyard where it has already melted".
It is thanks to these ancient knowledge that today we have 25 hectares of healthy and well exposed vineyard, which we know thoroughly and which compensates us every year with quality fruits.
… and the help of modern studies
Queste conoscenze si sono via via trasmesse di padre in figlio, nello stesso modo in cui anni fa le ho insegnate a Paolo.
Il nostro, però, non è stato un apprendimento unilaterale: mio figlio ha imparato da me, come io da lui, cercando sempre un equilibrio tra tradizione e studi moderni.
"Quello dei Rabino è un muro in cui con ogni generazione si aggiunge un mattone, che non si limita a riprodurre, ma aggiunge un po' di sé contribuendo nel patrimonio di famiglia."
Oggi la nostra azienda può definirsi ecosostenibile, sebbene non sia certificata biologica.
Tutti i trattamenti sono mirati e misurati, e grazie alla produzione diversificata abbiamo una fornitura letteralmente a "m 0" di fertilizzanti naturali.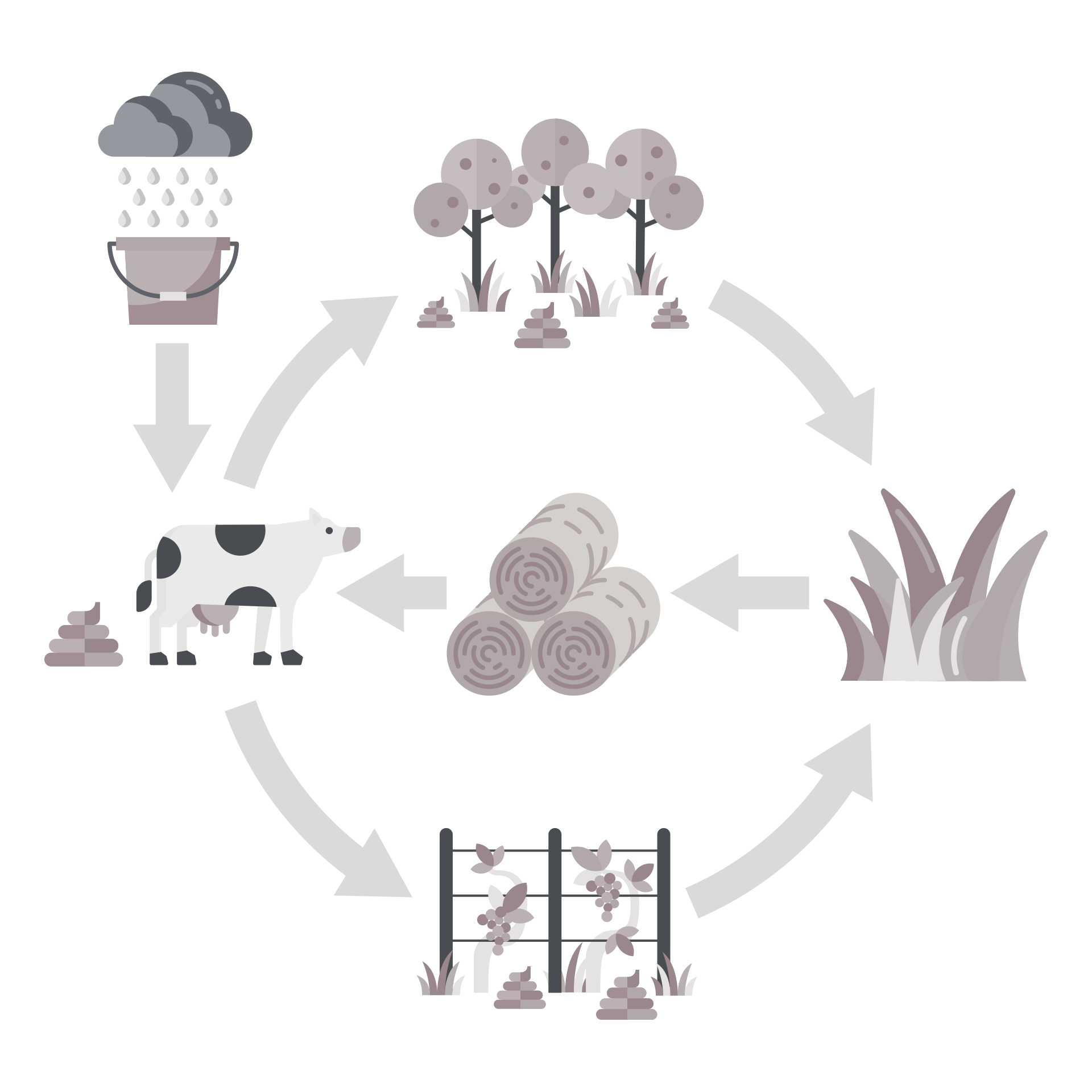 Siamo riusciti a creare quello che definiamo un "ciclo di autoproduzione sostenibile", che limita al minimo la necessità di attori esterni nella nostra produzione.
In the vineyards…
The well-being of our vineyards can be measured by the naked eye. Anyone, walking among the rows around the farmhouse, can realize the transparency of our work.
The 25 hectares are located in the provinces of Cuneo and Asti, between Canale, Cisterna and San Damiano, allowing us to bottle the Monferrato tradition in addition to that of Roero.
However, all the vines are within 4 km of the winery, exclusively owned. Some are young and recently implanted – always keeping in mind my father's teachings – while others are now over 80 years old.
It has been 8 years since we completely eliminated the weeding, and it shows. The vegetation grows luxuriantly among the rows, in which the jobs are carried out manually, and always by us of the family.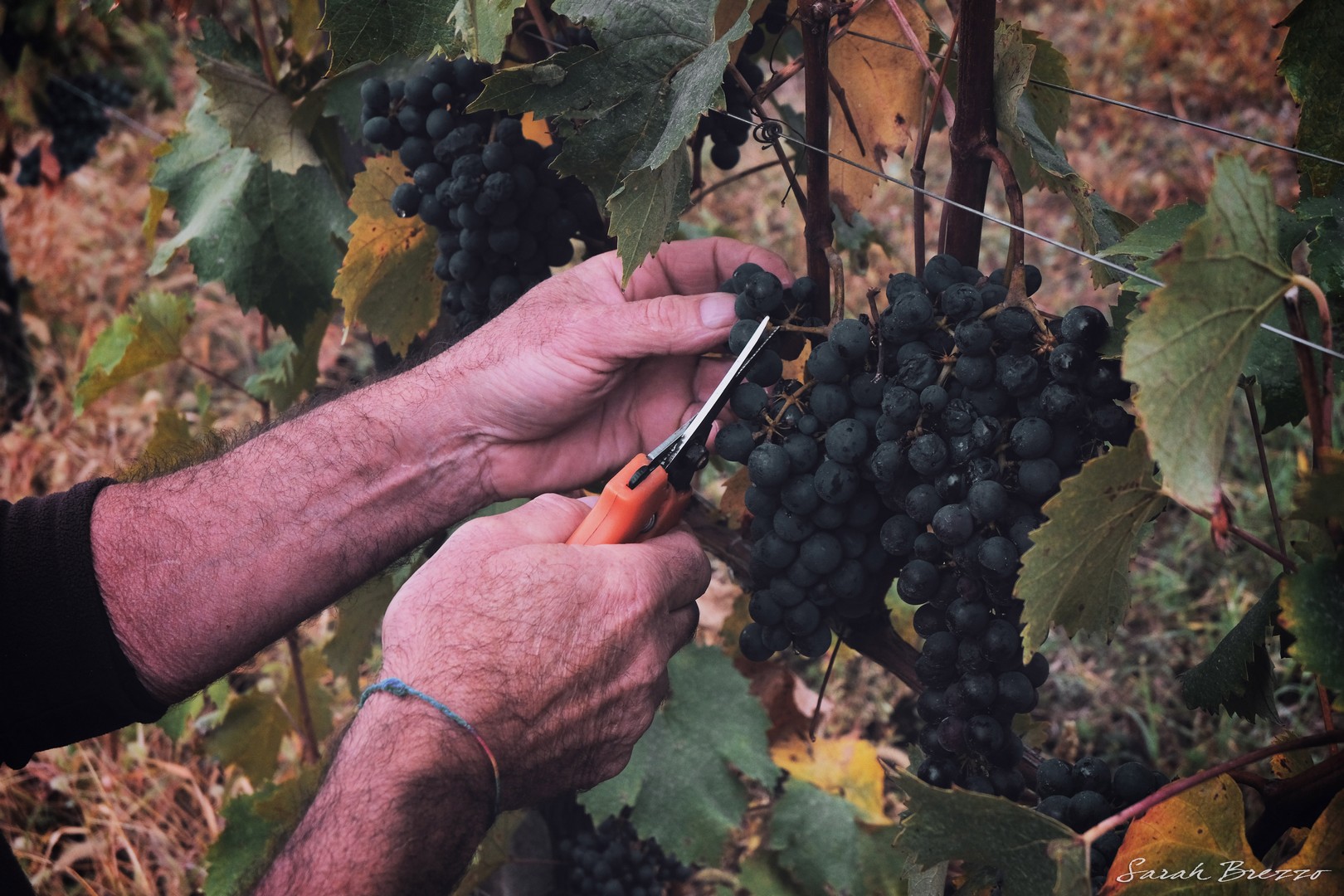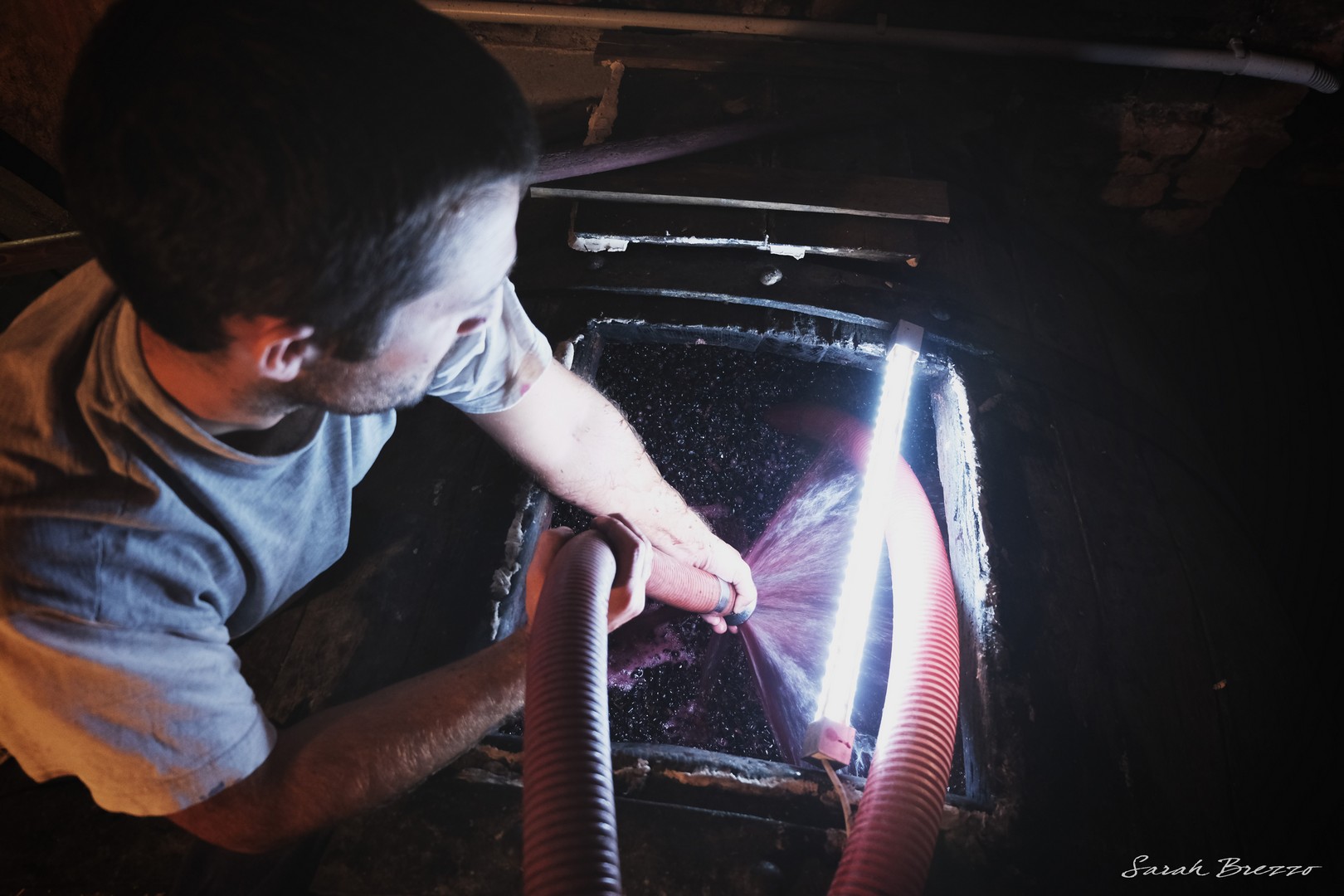 … and in the cellar
This is Paolo's world today, who after years of learning proved to be ready to support the great responsibility of the cellar man.
However, we are a family of enologists, so there is no lack of exchange of ideas and suggestions, and every important decision is taken in common.
The identity of the Rabino wines lies in the importance that is given to the individual grape variety: we have chosen to vinify different varieties because we are fascinated by the differences and the characteristics of each one, and therefore we have as a priority to safeguard them through careful vinification, expressing them in the bottle.
We produce about 50,000 bottles a year, a limited number compared to the potential of our hectares.
We use the most modern instruments and equipment, all aimed at preserving the aromas of the grape of origin.
With the same purpose we have chosen to use little wood, only for Barbera d'Alba and Nebbiolo, and exclusively in large barrels. Our winery doesn't allow – and never has allowed in the past – the use of barriques or tonneaux.
Paolo's era in the cellar is an era of experimentation.
In addition to the gradual shift towards a 100% sustainable company, my son always keeps pace with the latest technologies and discoveries in the wine world.
We are recently experimenting with different types of corks. For whites and rosé we use the screw cork, which best preserves the aromas and excludes cork problems.
After a period of initial mistrust, today our regular customers appreciate the unquestionable advantages: guaranteed durability and quality!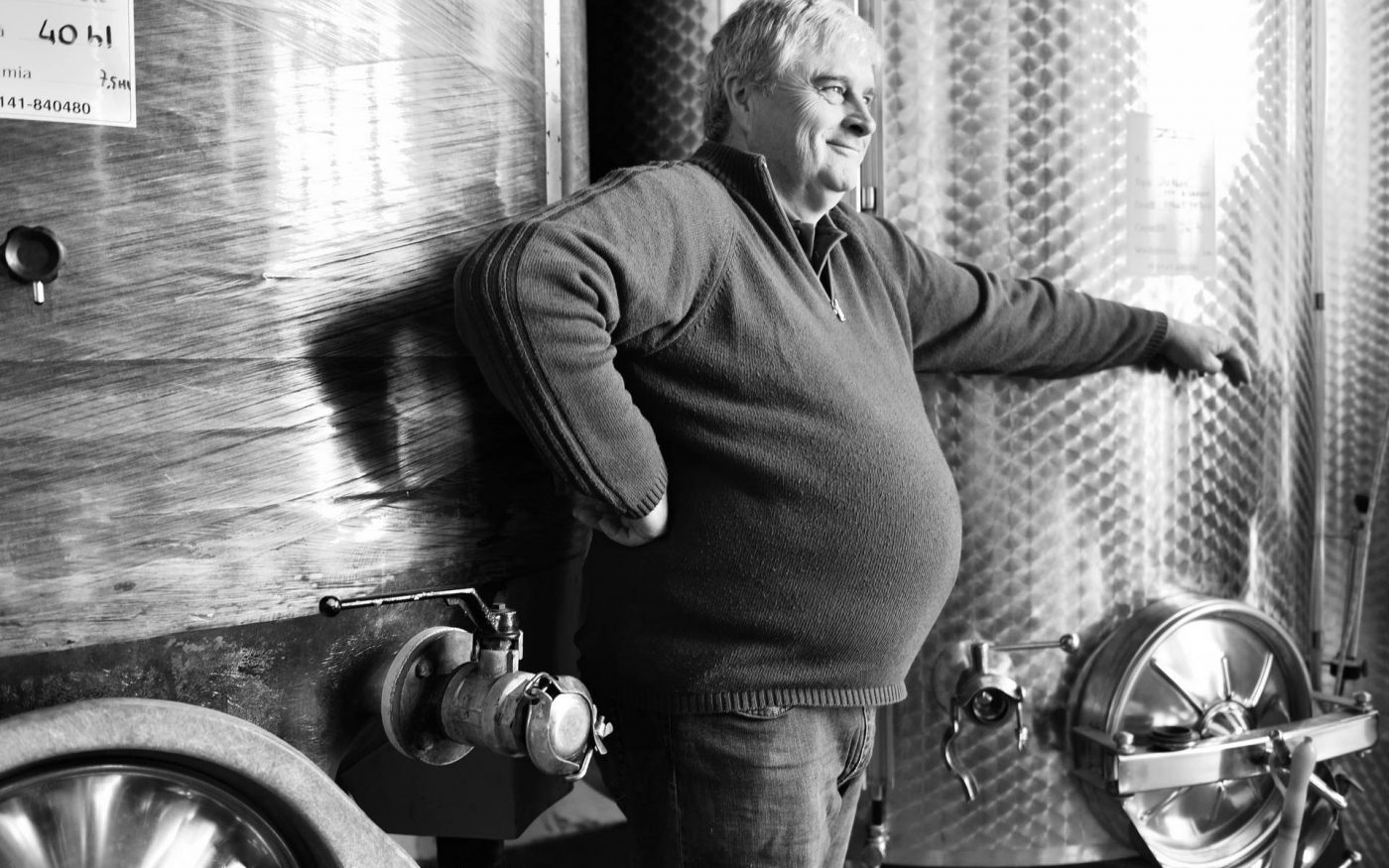 Ancient barrels
A few years ago my son Paolo, together with a friend who was also a winemaker, decided a little for fun and a little for curiosity to regenerate two old barrels, unused for 20 years.
After cleaning and scraping them by hand, restoring them to virgin wood, they sanitized them using an ancient and popular technique, a perfect example of the strength of tradition.
This method is called "Borba" in Piedmontese, and was used to remove the stench of closed from barrels that were left unused during summer.
A cauldron was filled with 3 – 4 hectoliters of hot, almost boiling water, which was then left to infuse with mallow, peach leaves and walnut tips. This mixture was then sprayed on the wood and left to rest for about 12 hours.
Bringing this ancient wisdom back to life, Paolo was able to bring back to life even the barrels that my father and I used, and which you can still see in the cellar today.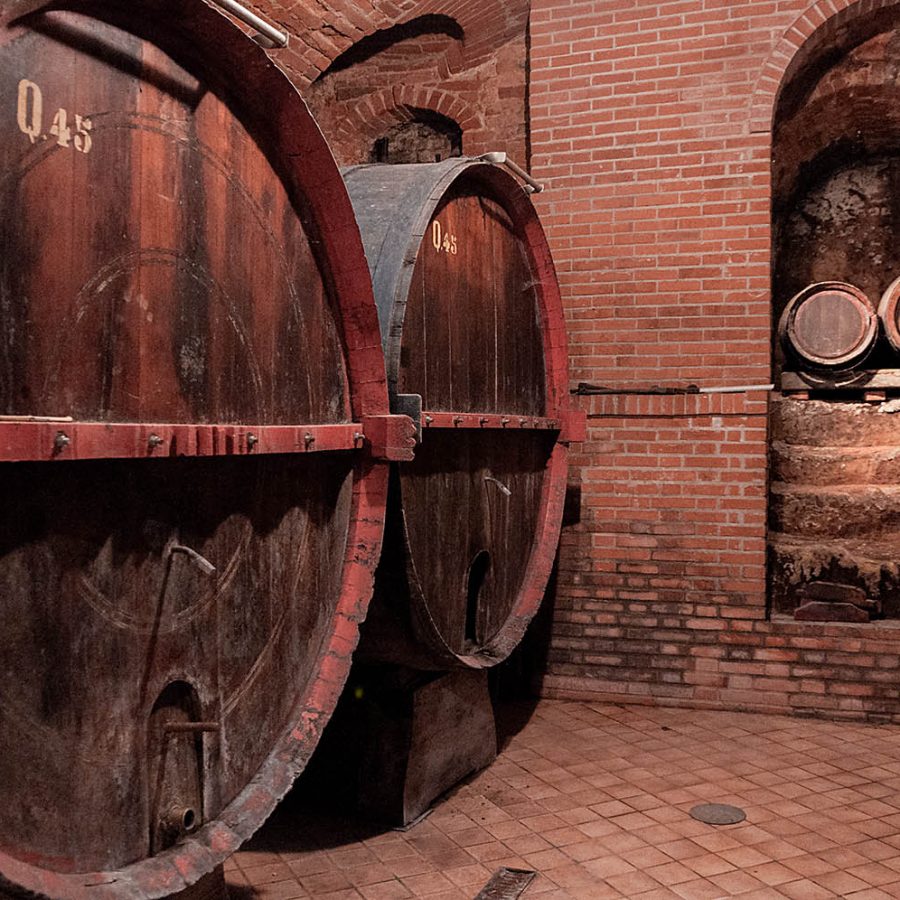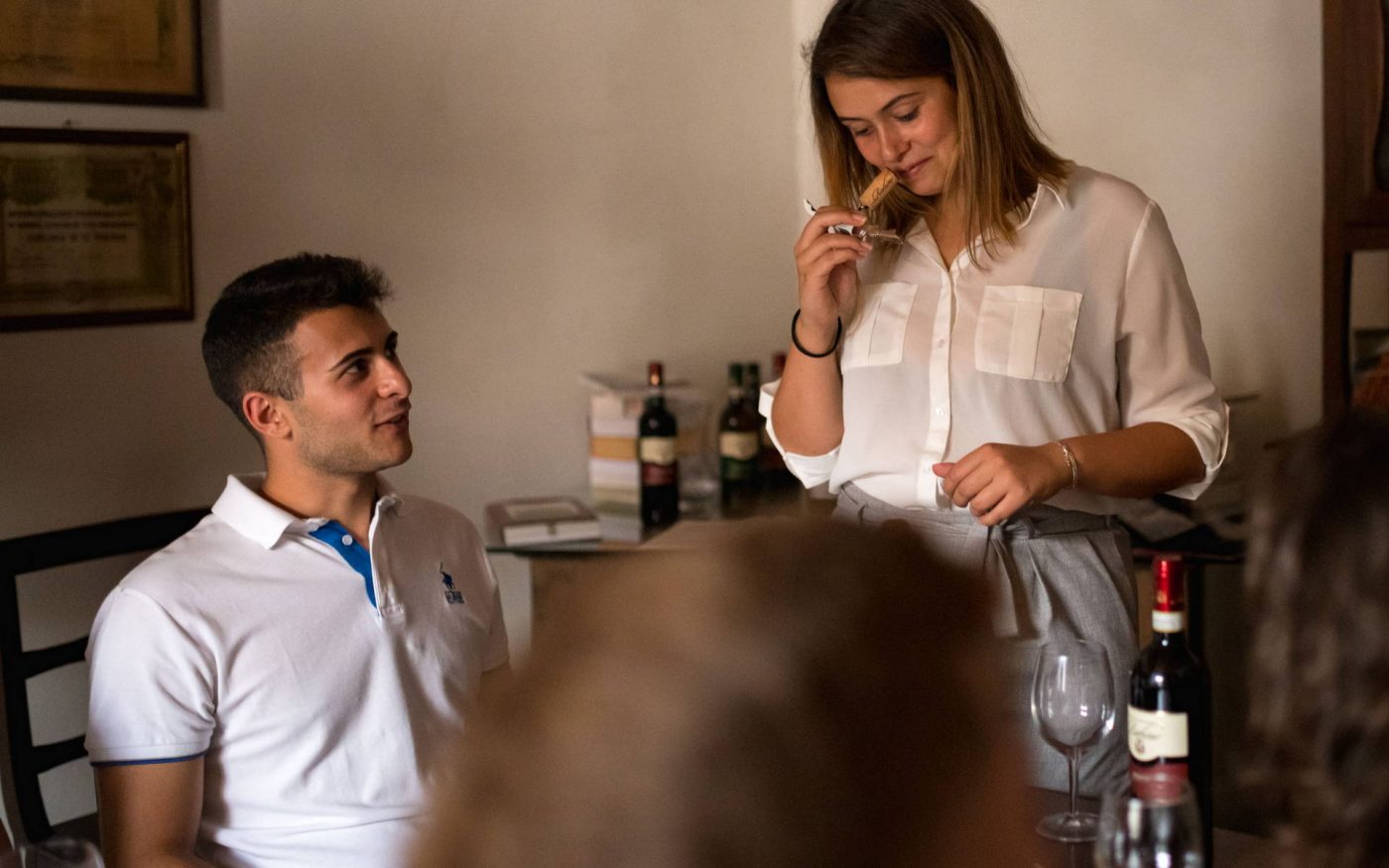 Nomacork
In the last year we've been approaching Nomacork technology, the latest addition to our sustainable choices: this cap is in fact 100% recyclable, produced from a polymer of sugar cane.
At first glance it is difficult to distinguish it from the traditional cork, and unlike Diam – a popular alternative among today's producers – it is an extrusion, therefore it never presents alterations or air holes inside it.
The latter is in fact a microgranular cork, with particles that are joined at a later time, and although it remains a safer option than cork, it can occasionally present defects.